Can anyone help with this?
We have a 1958 beetle that has not been driven, taxed or mot'd since 1972, we currently are not in position of the original log book but we do have a copy.
After applying for a new log book using the V5C application form, we were told that the car's registration does not exist on the DVLA's system because it wasn't registered after the DVLA did a big update in the late 70's. We were told we will need to get approval from one of the vw owners clubs in this document...
http://www.dft.gov.uk/dvla/forms/~/media/pdf/leaflets/V765X1.ashx
and then send them a completed
V765 form
.
Has anyone ever done this before and does it sound right?
Thanks
George
Last edited by George&Charlie on Thu Feb 23, 2012 1:40 am; edited 1 time in total
Yes that is correct, the SSVC does it quite often for buses.

You got any pics of the car?



Posts

: 65


Join date

: 2010-11-23



Thanks for confirming, sorry the pics are a bit pants, not had much chance to take any decent ones yet...
A new wing has been fitted on the left rear, I say new, it was done sometime before 1973!!

Her drivers side has a bit more surface rust than the passenger side, because of a leaky garage roof.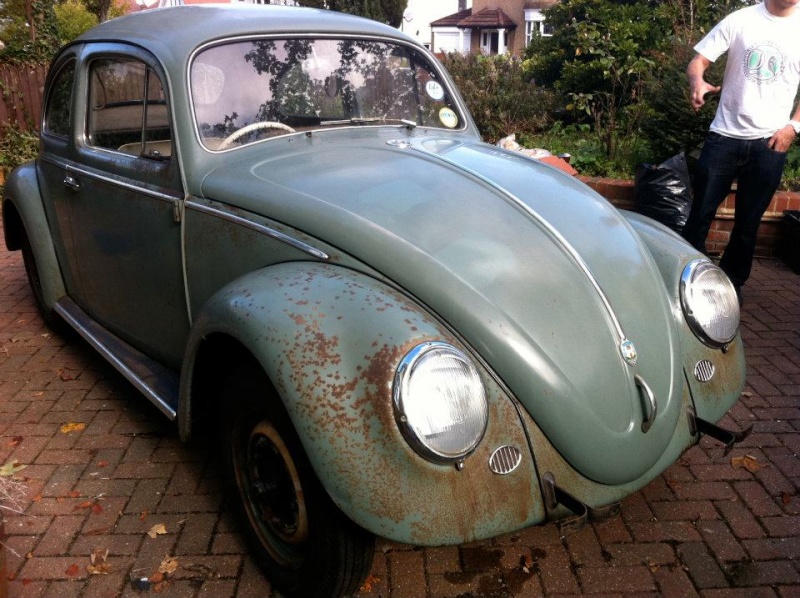 Cosy in her new home, along side Kevin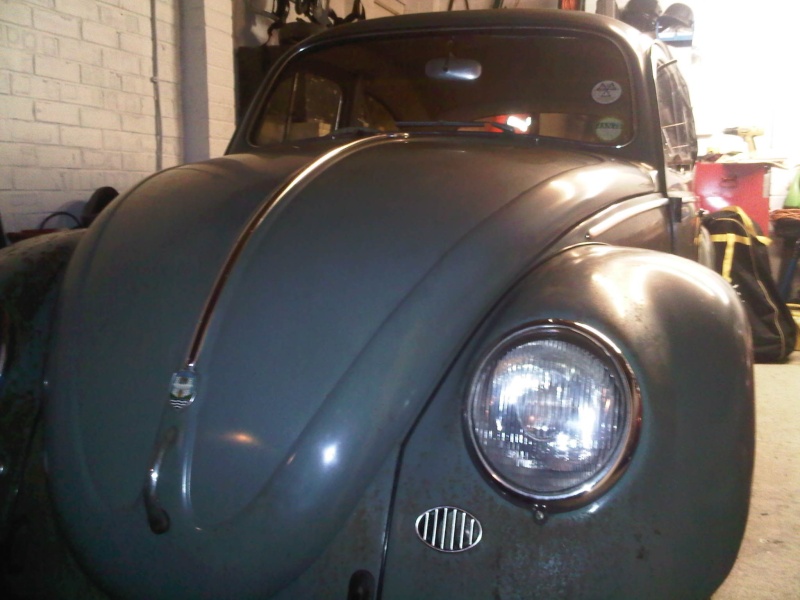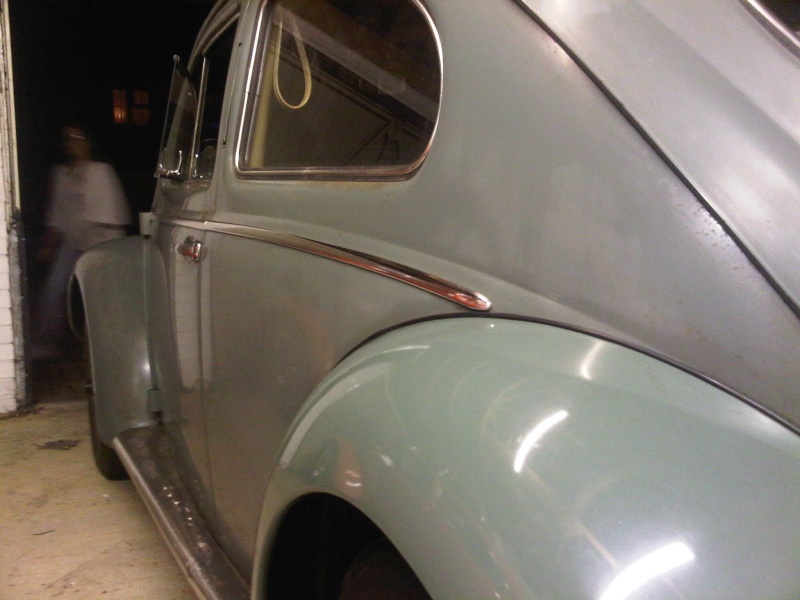 The door pillar!!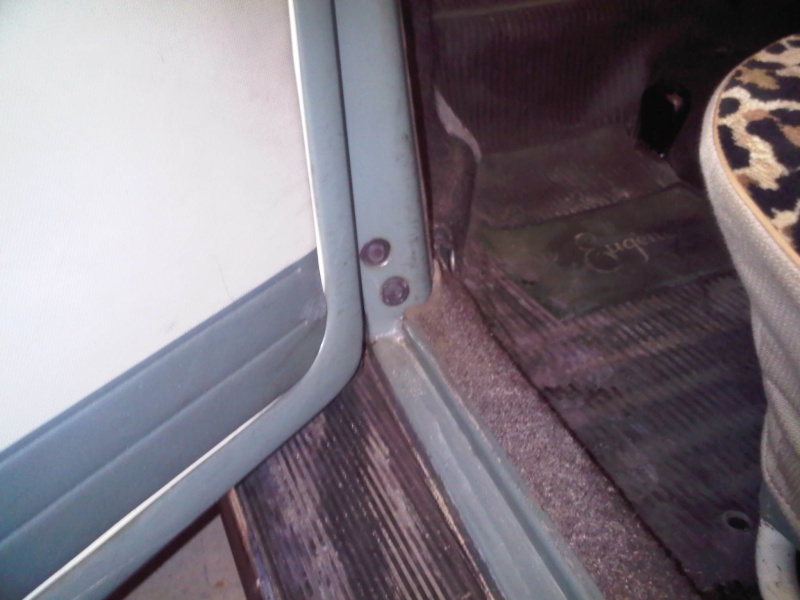 The passenger floor !!!!!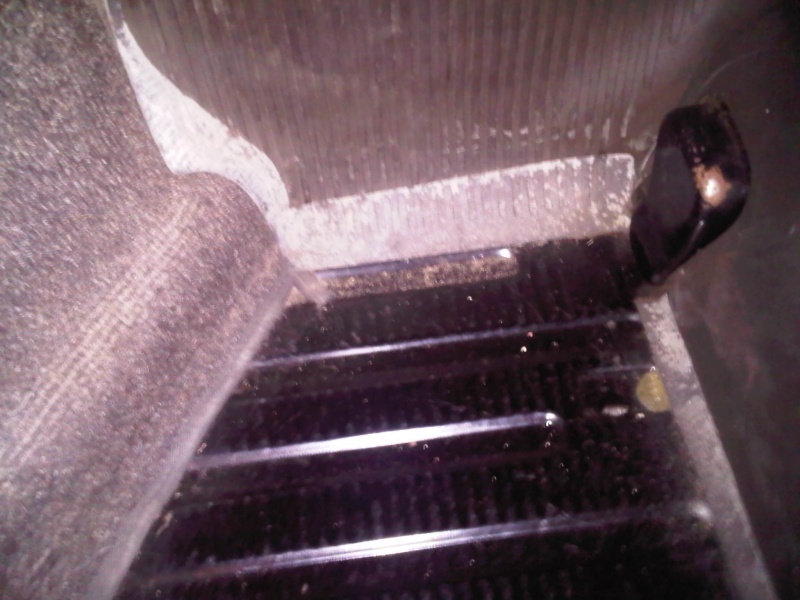 Under the car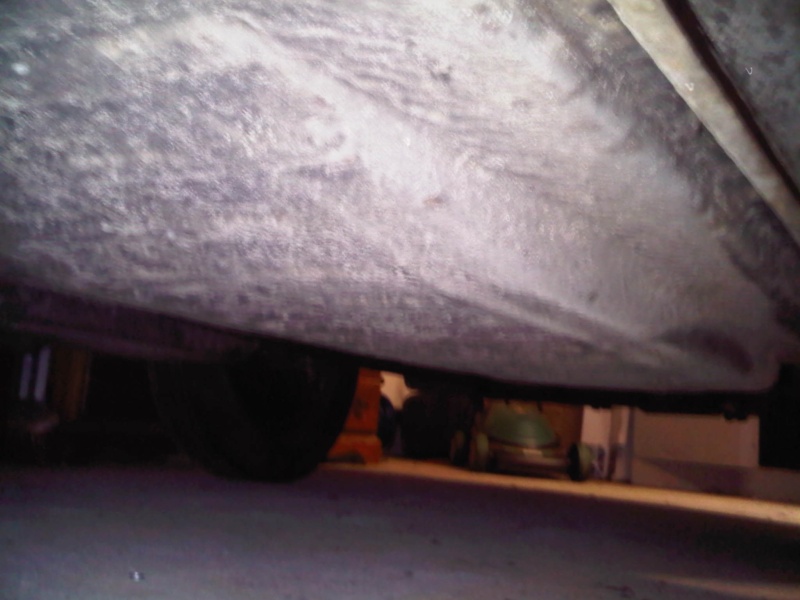 Spare wheel well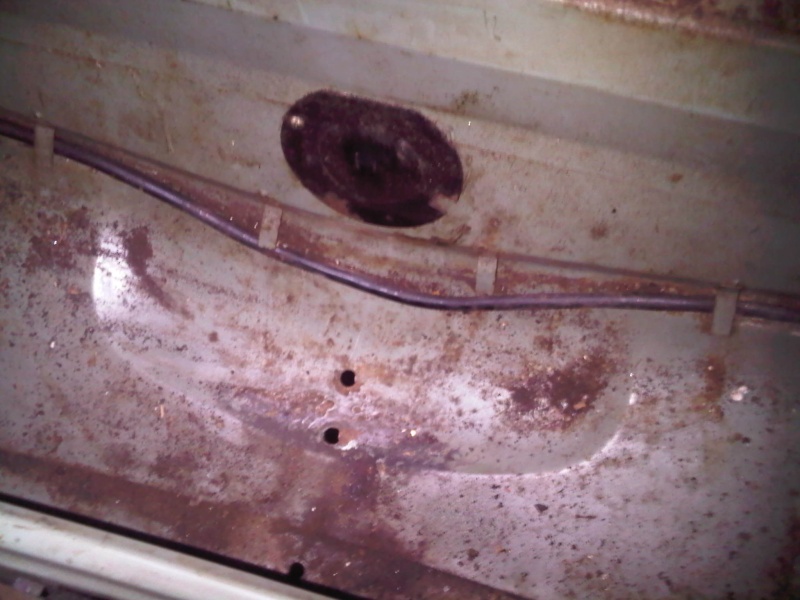 The condition is unbelieveable and the pics don't really do it justice, it's completely original, never been welded, only done 47000 miles since 1958, had one owner from new, it's not been driven and been garaged since 1973. The reason the bloke sold it was because the garage it was stored in was falling down.
George
oh my god...
that is lovely...
that better have cost you a fortune, or i will officially hate you! ha ha!
are you going to leave it as it is yeh?

_________________
anyone for cricket? what what?



Posts

: 650


Join date

: 2010-11-22


Age

: 37


Location

: the jungle that is gillingham



Cheers Ben,
We did get it for a pretty low price, especially in the condition it's in

we are going to leave it as it is initially and try to get it through an MOT doing as little work as possible, hopefully just fuel lines, brake lines a service and brake overhaul. Fingers crossed anyway.
Just need to get it registered properly first.
George
Wow that is amazing!

How did you find it?



Posts

: 65


Join date

: 2010-11-23



Awesome find, can't believe how well it's stood up considering the garage roof was leaking and it's been stored for almost 40 years. Love it.




Posts

: 383


Join date

: 2010-11-20


Age

: 44


Location

: Strood, Kent



paul_f - Funnily enough we found it online. We were having problems with the other beetle on the day of grill n chill and ended up not going because of a problem with the carb. When we saw this online, it sounded too good to be true for the price the bloke was asking. Good job we went before anyone else because anyone that new anything about vw beetles would definitely have bought it.
Fitted the new battery, starter motor and wiring over the weekend. Couldn't quite believe the fact that all of the electrics work, including the semaphores and the engine even turns over. Well happy

Just a quick update on the 58 beetle... she lives

, looks like the reason she wouldn't start 38 years ago was because of a broken set of points and/or a crack in the distributor cap, lol...
https://www.youtube.com/watch?v=YRqQ7_Dvm3I&feature=youtu.be
I'm going to be rebuilding the carb AGAIN!! because we still have a small fuel leak, but other than that she seems to be running pretty well now considering she's been sat since 1973 and we've replaced very little


---
Permissions in this forum:
You
cannot
reply to topics in this forum